World
Banning Afghan women from working with us would hurt millions
UN Secretary-General Antonio Guterres called on the Taliban to immediately reverse the decision to ban Afghan women from working with the international organization in Afghanistan, his spokesman said in a statement.
Stephane Dujarric added that the work of women is "essential" in the humanitarian operations of the United Nations, and "the implementation of this decision will harm the Afghan people, knowing that millions of them need this assistance."
He stressed that Guterres renews his demand to reverse "all restrictions against women and girls in terms of work, education and freedom of movement," according to "Agence France Presse."
Today, the United Nations Mission in Afghanistan met with Taliban officials in Kabul to inquire about the decision that prevented Afghan women working with the UN delegation from working throughout the country.
Banned from working in Nangarhar
On Tuesday, the United Nations announced that the movement had expanded its restrictions, preventing its Afghan female employees and "essential" workers in the field of humanitarian aid distribution from working throughout the country.
The United Nations Mission in the country had reported earlier on Tuesday in a tweet that its Afghan female employees had been prevented from working in Nangarhar Province in eastern Afghanistan.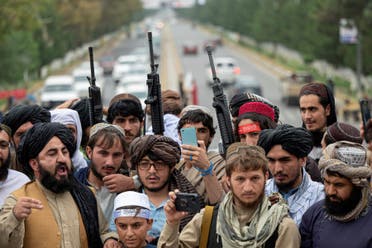 Taliban (AFP)
It is noteworthy that about 3900 people work for the United Nations in Afghanistan, 3300 of whom are Afghan citizens, according to United Nations figures. Among these employees are approximately 600 women, 400 of whom are Afghans.
23 million beneficiaries
About 23 million men, women and children benefit from humanitarian aid in Afghanistan, which is experiencing one of the worst humanitarian crises in the world.
On December 24, 2022, the Ministry of Economy of the Taliban government announced that the 1,260 non-governmental organizations operating in the country had been banned from cooperating with Afghan women, due to "serious complaints" related to adherence to the veil and covering the body and face. But the United Nations was not concerned with that decision.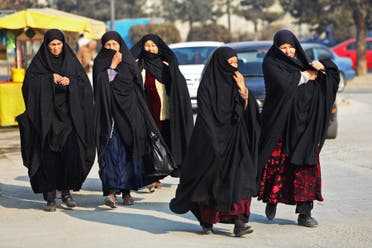 After the ban was issued, several non-governmental organizations announced the suspension of their activities, only to resume them in mid-January with the support of their women's teams in some areas that were exempted from the effects of the decision, such as health and nutrition.
The new ban issued on Tuesday will have an impact on "the delivery of aid because the United Nations distributes its aid through a wide network of non-governmental organizations," said a foreign humanitarian worker who preferred to remain anonymous during an interview with Agence France-Presse.