News
Nearly 400 flights were canceled in a week in the UK, passengers were advised to "single baggage"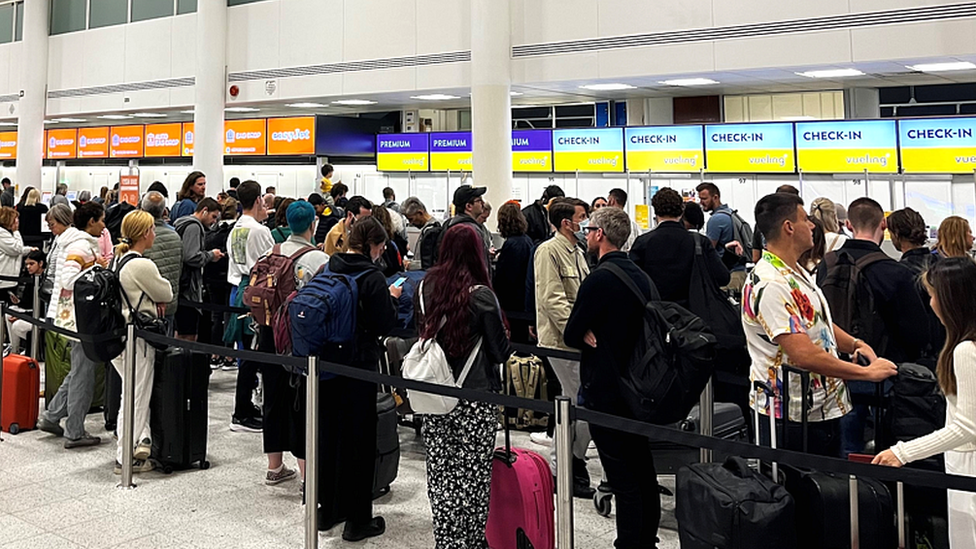 As part of the celebrations of Queen Elizabeth II's 70th year on the throne, a four-day public holiday began in England. At least 377 flights have been canceled since May 25 due to staff shortages as airports are overflowing with passengers wishing to travel. After that, industry officials recommended that passengers take only one piece of cabin baggage with them to avoid delays.
Industry representatives met with government officials this week to address the growing crisis in the UK aviation industry. However, it is said that the delays and cancellations that have affected thousands of people in the last week should be resolved as soon as possible.
The UK aviation industry employed around 140,000 people before the coronavirus pandemic.
With the cessation of international travel in 2020, the industry lost more than 30 thousand people.
Officials say they are working to fill staffing vacancies, but the process has been slowed by sluggish, bureaucratic controls.
British Airways reported that thousands of job applicants are waiting to pass the security check. Industry officials discussed their hardships with Transportation Minister Grant Shapps on Wednesday.
Shapps said he understands the industry's challenges but that this is not an excuse for "poor planning and wrong bookings". Shapps said airlines "must be prepared for massive demand growth after two years of travel restrictions."
Industry officials requested recruiting from abroad to expedite the hiring process, but Shapps turned the offer down.
David Evans, Joint General Manager of Collinson Group, which operates the waiting lounges at the airport, said that for the aviation industry to return to its pre-pandemic state, it is necessary to recruit employees from abroad. "During Covid, our industry went through a lot of turmoil, many employees left the industry completely" said.