News
Little progress has been made in NATO talks in Turkey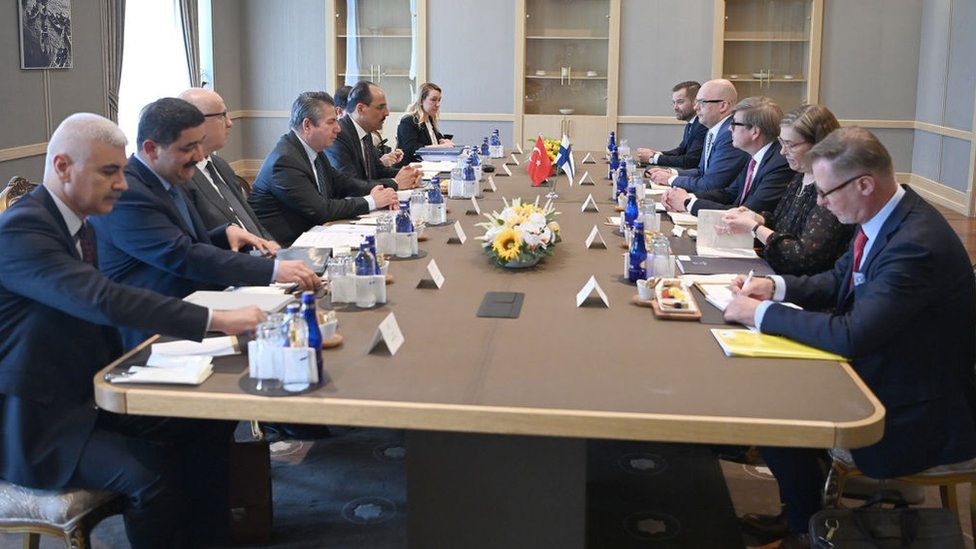 The Turkish delegation held consultations with the Swedish and Finnish delegations in Ankara on Wednesday regarding their applications for NATO membership.
A senior Turkish official told Reuters on Friday that Sweden and Finland must take "hard" steps to gain Turkey's support. "This is not an easy process. More negotiations will take place but a new date does not seem very close." .
Another official with knowledge of the talks said at the meeting that no significant progress was made and that no date has been set for the next meeting, adding that there is a high probability that Turkey will still oppose the two countries' membership goals at the NATO summit to be held in Madrid on June 29-30. stated that.
The official added that the five-hour meeting was sincere and that the delegations held both bilateral and trilateral meetings.
The Swedish and Finnish delegations met with the delegation chaired by Presidential Spokesperson İbrahim Kalın and Deputy Foreign Minister Sedat Önal.
Making a statement after the meeting, Kalın said:We have conveyed to our interlocutors that the process will not progress unless Turkey's security concerns are resolved and concrete steps are taken to address these concerns." he said.
Foreign Minister Mevlüt Çavuşoğlu also said on Friday that Turkey expects Sweden and Finland to take concrete steps.
Finland and Sweden formally applied for NATO membership last week to boost their security in the face of Russia's invasion of Ukraine.
In order for these countries to join NATO, all 30 members must approve the application.
Turkey opposes NATO membership of the two Scandinavian countries on the grounds that they "do not support Turkey's fight against terrorism" and host PKK and YPG members.