News
LAST MINUTE: BirGün's lie cost 200 thousand TL: Haluk Bayraktar's compensation decision was applauded!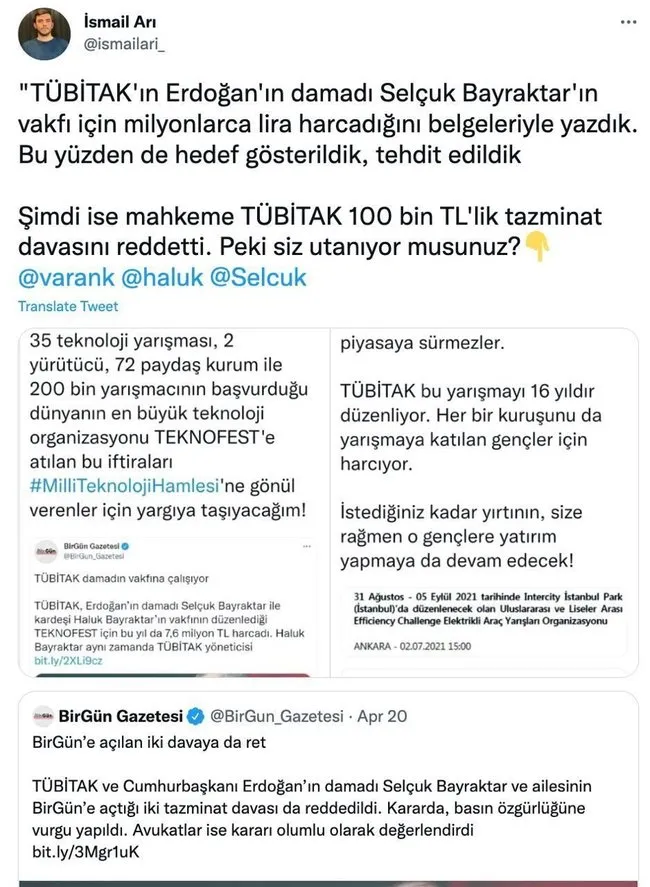 Istanbul 23rd Civil Court of First Instance; BirGün Newspaper and its correspondent İsmail Arı; T3 Foundation Board of Trustees Chairman Selçuk Bayraktar and Baykar General Manager Haluk Bayraktar were sentenced to pay 200 thousand liras in non-pecuniary damages.
BAYRAKTAR: "WE WILL GIVE THESE COMPENSATIONS TO COMMUNICATION FACULTY STUDENTS AS SCHOLARSHIP"
T3 Foundation Chairman of the Board Haluk Bayraktar made a statement from his personal account on the social networking site Twitter and criticized the BirGün Newspaper.
Bayraktar; "What if the judicial decision is in their favor, screw it up, if it's against them! They have no respect for the right or the law! We will give these compensations as scholarships to communication faculty students so that journalists who will not deviate from ethics, morality and truthfulness will be trained. Are they ashamed? I don't think…" used.