News
A first in Turkey: Women won the tender of the military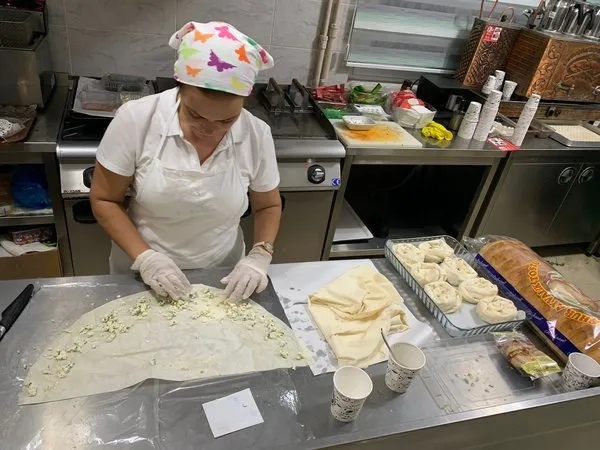 FLOUR OF EVERYTHING FROM SPINACH TO LENTILS
We are trying to open a workshop and an oven on drying in Finike. For example, we made spinach flour, everyone laughed and said, 'What are you doing?' We made beet flour, 'Is there such a thing?' they said. We make flour from spinach, beetroot, zucchini, any fruit and vegetable you can think of. When we collected everything in nature, dried it and made flour, there were very good transformations in our work. We wanted to make flour in legumes. We also made flour of lentils and chickpeas. We make flour for those who want to eat gluten-free.
THEY RECEIVED THE FIRST MILITARY TENDER IN TURKEY
We entered the Foça gendarmerie military tender in İzmir. At first, we received a great response from giant companies. They said to us, 'What are you doing here? So why did we do this? For the first time in Turkey, we fought and are fighting the problem of entering the military as a women's cooperative and succeeding, and of being able to tell other friends what we have achieved. We took over the management of the laundry and patisserie of the army house.
SINGLE SUPPORT FROM THE STATE
We will take the women's cooperative to the end. Women are the ones who will change the world.
In the last two years, those who wrote their projects properly in women's cooperatives under the name of KOOPDES received equipment worth 150 thousand lira each. Can we afford all the work we do? It is not economically sufficient, but are we crying to someone? No never. I did not receive donations from anywhere, nor did I receive support from a businessman. Thankfully, I did not receive any support from anywhere, in any way, outside of the Ministry of Commerce.