News
Reaction to support for Canan Kaftancıoğlu with HDP flags: "They don't hide their partnership anymore…"
After the Istanbul Provincial Chairperson of the Republican People's Party (CHP) Canan Kaftancıoğlu was sentenced to 4 years 11 months and 20 days in prison at the Supreme Court, CHP Chairman Kemal Kılıçdaroğlu called the CHP supporters to the Istanbul provincial building and made a statement of support.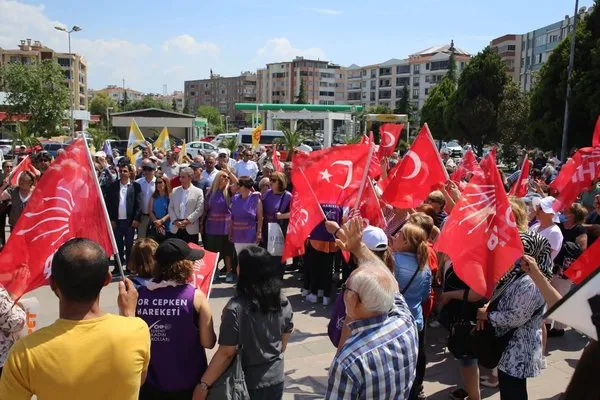 PROTEST IN EDREMIT
Press releases were also made in different provinces. A protest action was held in the Edremit District of Balıkesir with a press release yesterday. It was learned that CHP Balıkesir Deputy Ensar Aytekin attended the area where the press statement was made, while HDP, Labor Party, Left Party, Eğitim Sen, TİP, Alevi associations and Anatolian Women's Movement attended as well as CHP members.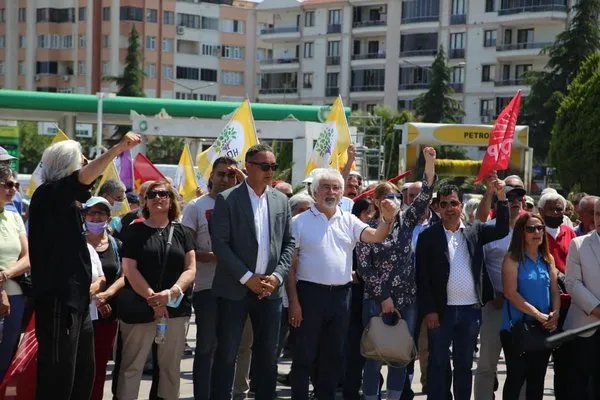 HDP FLAGS ATTRACTED ATTENTION
When the press statement was made to protest the decision of the Supreme Court of Appeals to approve Kaftancıoğlu's post-trial prison sentence, it was noteworthy that HDP flags were present next to the CHP flags in the area.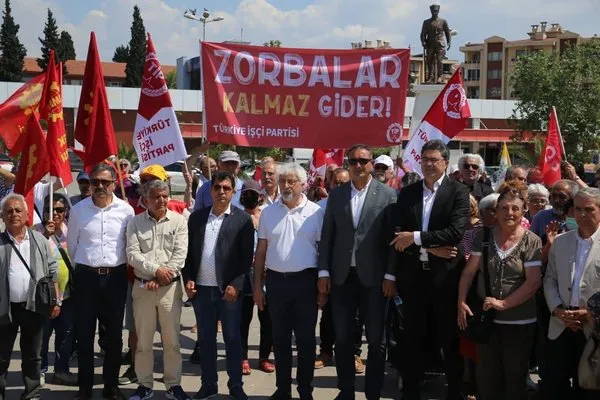 "NO LONGER HIDING THEIR PARTNERSHIP…"
Some social media users, who shared the photos of the protest on social media, started to share the photo frame with HDP flags in the area as evidence of the partnership between CHP and HDP. The Mayor of Ağrı, Prosecutor Sayan, reacted to the HDP flags being side by side with the CHP flags and shared the photo frame, saying, "Balıkesir Edremit is also making a press statement in support of CHP district chairman Canan Kaftancıoğlu. There are more HDP flags than CHP. they don't hide…" commented.