News
Abdullah Avcı: "History will be 'Champion Trabzonspor'"
Declaring their championship in Spor Toto Super League, Trabzonspor managed to defeat Altay 2-1 in the 37th week at Atatürk Olympic Stadium. Technical Director Abdullah Avcı answered the questions at the press conference held after the match.
Saying that there is no need to talk too much about the game, Avcı said, "There is no need to talk much about the game. It is guaranteed to be the championship, it is ahead by points, and we could have stayed in the game and solved the match earlier, even though they were physically tired. It is very nice to win. We are a competitive team. Winning is in the spirit of the game, it feels good, 81 points feel good. But this place is 1100 km away from Trabzon, but Trabzon fans are everywhere. Those who came to the match at the stadium, those who could not support from home throughout the season. Today, 70 thousand fans came here. I once against Trabzonspor at this stadium 70 thousand I played against a person. I know this situation well. It was valuable for them to win today. We made the people who came happy, we lifted our trophy with them again. The feelings we have experienced since yesterday are indescribable. We also experienced emotional moments. I knew such enthusiasm, but I had not experienced this much. Endless thanks to everyone. We're going to have fun this week. We're going to prepare for the last game of the weekend. It's been a great season for us. . We've done many 'best's. We were the team that remained the leader for the longest time. We didn't let anyone near us. Good luck to the community again. The race will end next week, but life will begin with new goals," he said.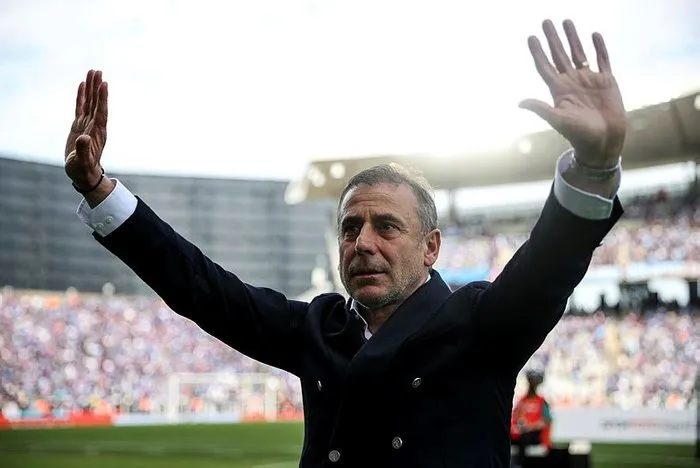 "WE HAVE LESSONS TO LEARN FROM THIS YEAR"
Saying that they have started their plans for the next season, Avcı said, "The transfer works have started. The plans are not only based on the transfer. I think that our clubs and the club like Trabzonspor need a bigger organization every time. There are many pillars of this. We are working on them. The transfer was also very important last year. We handled it fast. We are working on how to do better one step at a time. There are many lessons we can learn from this year. The closest target seems to be to play the Champions League Play-Off. This is always changing due to the situations in Russia and Ukraine. It's like we're going to play the Play-Off. "We are doing our work. It is very important for Trabzonspor, for the country, to stay in the Play-Offs. It is very important both in terms of economy and in terms of international experience," he said.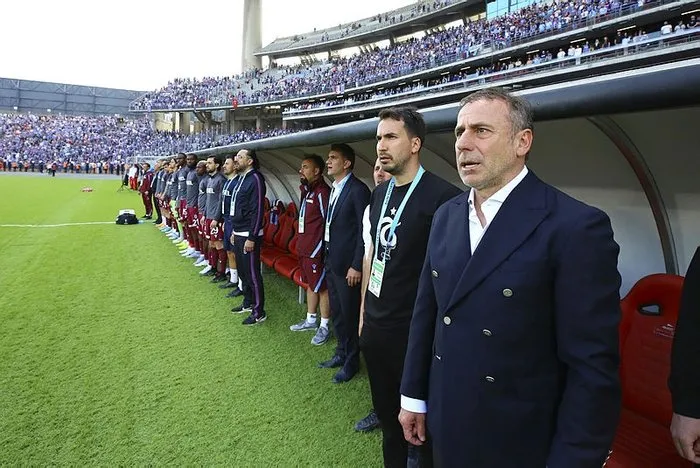 "HISTORY WILL WRITE 'CHAMPION TRABZONSPOR'"
Expressing that he knows very well what enthusiastic play means, Avcı said, "As a coach, I know the meaning of enthusiastic play, whether I am in Trabzon or another club. There is such a thing as playing like Trabzonspor. Sometimes I make a joke of it. Enthusiastic. Does anyone play the game better than Bayern Munich? In the last match, they played with 30 percent possession against Stuttgart, but Bayern did 3-0. There are plans. There are strategies according to the opponent. Now we study for hours. If we don't make a book, the player questions. I will choose the game according to which profile the player in hand fits. I am from the Black Sea region. I have been sincere and honest all my life. Sometimes you lose the final, sometimes you lose a cup, but you try to change something. There is a saying from Mevlana: "You want to change something, but If it doesn't work, the next one will be better," he continued. Pointing out that there are fans of every team in the stands, Avcı said, "If there are fans of every team in the stands, that makes me very happy. The presidents of the clubs we compete in showed respect for Trabzonspor's game and effort this year. I am in favor of this respect continuing. As an example, we need to explain the details of the game. It is great to have other team forms in the stands. Every club has made mistakes. I will not get into it even if I try to get somewhere. Let's stay in this beautiful game. Trabzonspor, the champion of the 2021-2022 season. This was the biggest target. If we break the weekly score record, history will write that too," he concluded.