News
Strong reaction from actor Ümit Erdim to those who defended Kaftancıoğlu: Ask them 'we love the country'
The 3rd Penal Chamber of the Supreme Court of Appeals decided that CHP Istanbul Provincial Chair Canan Kaftancıoğlu was sentenced to a total of 4 years, 11 months and 20 days in prison for three separate crimes.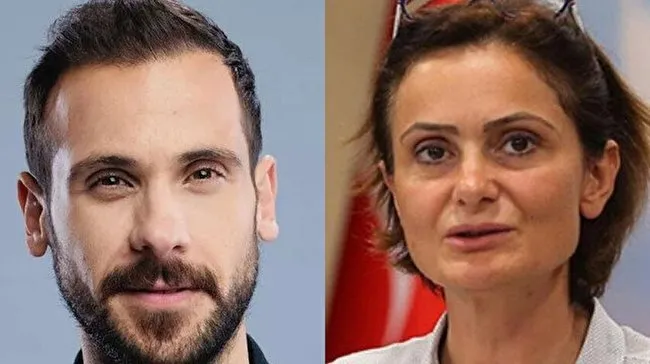 After the decision, actor Ümit Erdim, who shared on his Twitter account, reacted to those who were against the prison sentence.

FROM ÜMİT ERDİM TO KAFTANCIOĞLU STRONG REACTION TO THOSE WHO STAND UP: ASK: THEY SAY 'We love the homeland'
Underlining that the posts that caused Kaftancıoğlu's punishment and the things he defended can be found quickly in Google searches, Erdim said, "Pity those who follow him. If you ask, they say 'we love our country'. It really is like an anecdote." he replied.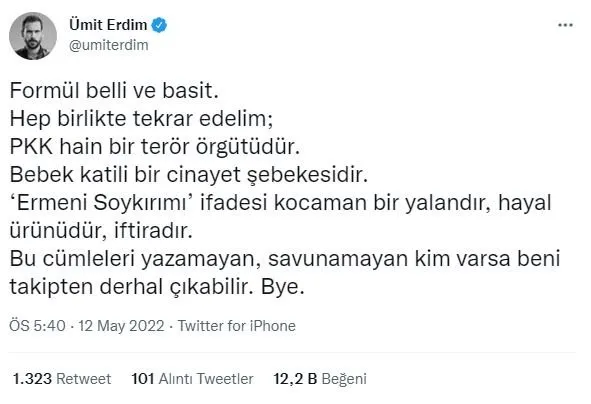 "WHO CAN'T WRITE THESE SENTENCES CAN UNFOLLOW"
Erdim, to those who reacted to him after his sharing, said, "The formula is clear and simple. Let's repeat it together; PKK is a treacherous terrorist organization. Baby killer is a murder network. The expression 'Armenian Genocide' is a big lie, a product of imagination, slander. Anyone who can't defend can unfollow me immediately. Bye." said.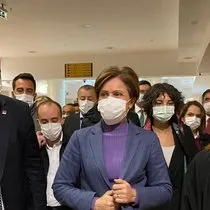 New development in the trial of CHP Provincial Chair Canan Kaftancıoğlu