News
Bilal Erdoğan, Chairman of the Board of Trustees of the Science Spreading Foundation, met with the youth in Sakarya
Bilal Erdoğan, Chairman of the Board of Trustees of the Science Spreading Foundation, met with university students as part of the Science, Book, Art, Film, Sports and Career Festival (SAÜFEST) organized by Sakarya University (SAU). Speaking at the interview held at the Book Key at the Esentepe Campus, Erdoğan gave advice to students on many issues.
Erdoğan, who is also the President of the World Ethnosports Confederation, explained that as a confederation, they are working to revive traditional games that cost different nations, to increase their awareness and to spread them. Emphasizing that young people should protect the values ​​in Turkey, Erdoğan mentioned the necessity of young people's contribution for the development and progress of the country. Erdoğan stated that Turkish and Islamic civilizations have rich accumulations in their past, and that progress is not backwardness, looking at the past.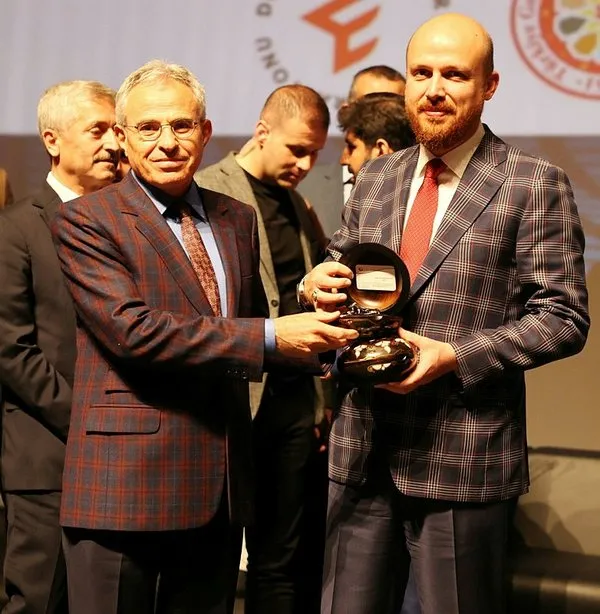 Expressing that the West does not want Turkey to be well and its economy to develop, Erdoğan said, "This is not a problem, all countries in the world are in competition with each other in this way. Europe's own countries are also in this race. They have already fought world wars among themselves. Therefore, we We will not accept the roles that are intended for us and we will work to make Turkey economically stronger." he said.
Explaining that we are going through a difficult period and that the world has not been able to solve the problem since the financial crisis in 2008, Erdoğan continued as follows:
"The Kovid-19 epidemic was added to the effects of the 2008 crisis. We understood that the epidemic was over with the war. The war will further magnify the effects of that crisis. While the whole world is experiencing the pains of such a period, we are also affected by it. Such periods, like ours, include location, geography, human resources, population, "This is a period of great opportunity for countries whose connections and connections have serious potential in terms of their position in the world. Be aware of this, be a follower of the use of these opportunities. Turkey will come out of this phase stronger, but we have to work to get it out."
Erdoğan added that the stories of names such as Nuri Demirağ, Vecihi Hürkuş, Aziz Sancar and Oktay Sinanoğlu should be well read, learned and taken as an example.