News
Woman who had miscarriage sentenced to 30 years for murder – Last Minute World News
A court in El Salvador has sentenced a miscarriage woman to 30 years in prison for aggravated murder. The woman, whose name is simply "Esme", was arrested two years ago while she was being treated at a public hospital, with the final decision announced last Monday.
"Esme's sentencing is a devastating setback for the progress made in the illegal criminalization of women suffering from obstetric emergencies in El Salvador," said Paula Avila-Guillen, international human rights lawyer and executive director of the Women's Equality Center.
Obstetrics is the medical specialty that deals with all female reproductive tracts and the care of newborn children in the birth and postpartum period.
Avila-Guillen warned that similar cases would become more common around the world, as the United States faces possible overturning of the Supreme Court ruling that effectively legalized abortion in 1973.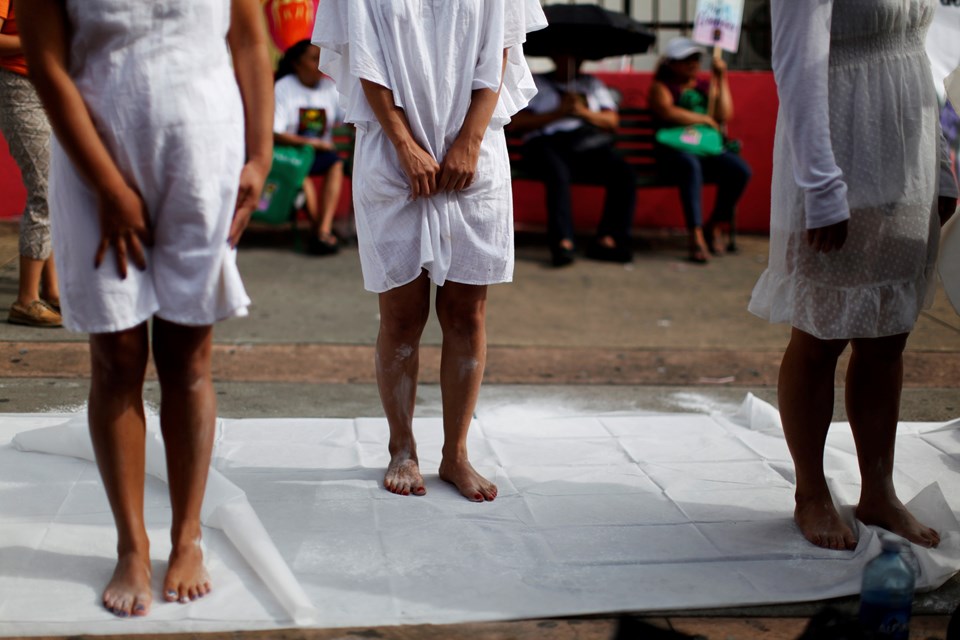 In El Salvador, more than 180 women were jailed for murder for having abortions after facing an obstetric emergency.
"We have seen time and again in Latin America that when abortion is criminalized, women are forced to prove whether any of the wide-ranging obstetric situations they experience are urgent. "When they don't have the resources to do so, or simply not believed, they are put in jail," he said.
"AGREEMENTS SHOULD BE TAKEN AS A HEALTH PROBLEM"
Morena Herrera, president of The Citizens' Group for the Decriminalization of Abortion, described the sentence as a "hard blow" and called for abortions to be treated as a public health issue rather than a criminal one.
"We will continue to fight for all women wrongly accused of these circumstances to regain their freedom and have the opportunity to rebuild and rebuild their lives," said Herrera.
El Salvador, on the other hand, has some of the most brutal laws in the world outlawing abortion altogether. Unlike many other Latin American countries, El Salvador also does not allow abortion when pregnant through rape or incest, or where the health of the mother or child is at risk.
According to human rights groups, more than 180 women have been imprisoned for murder in El Salvador in the past two decades for having had an abortion after being exposed to obstetric emergencies.
OPINION DRAW LEAKED IN USA
A draft opinion leaked from the Supreme Court in the US has stirred the country. The court plans to overturn the ruling that has given women nationwide abortion rights for 50 years.
If the Supreme Court decides against abortion, the freedom of abortion will be left to the initiative of the state governments.
In this case, abortion is expected to be banned in dozens of republican-controlled states. Protests were held in many states after the leak.