News
Very important exam announcement live from the Minister of National Education Selçuk.
class="medianet-inline-adv">
Selçuk made statements regarding the agenda and answered questions in the "A Matter of the Country Program" broadcast live on A Haber television.
Asked whether he would send his child to school if his child was a preschool or first grade parent, Selçuk pointed out that this is a social and global issue as well as a family issue, and said that he would always prefer to make such a decision based on data.
Expressing that it is very natural for parents to be concerned about this issue, Selçuk pointed out that the decision for face-to-face education in schools was taken to be limited to pre-school and primary school 1st grades, for only two days, in order to provide the necessary conditions, minimize the risk and keep it at a controlled level.
class="medianet-inline-adv">
Reminding that the Minister of Health Fahrettin Koca formulated the education in schools as "2 plus 5 days" after the Scientific Committee Meeting, Selçuk said that they attach great importance to the recommendations of the Scientific Committee and that they take the decisions in consultation.
Mentioning the reasons for this decision, Selçuk said, "When you go to school for 2 days and not go to school for 5 days, those 5 days also have a dimension about whether the symptoms appear in the family, the environment, the bus driver, the teacher. Therefore, it is 2 plus 5 days for now, but if the conditions change, of course the days will be too. numbers change too." used the phrases.
Stating that they do not want to force anyone and that this is not just an academic decision, but a psychological and sociological decision, Selçuk emphasized the importance of building the trust of the parents in this sense.
"OUR SCHOOLS ARE ONE OF THE MOST RELIABLE AREAS IN PUBLIC SPACES"
Minister Selçuk stated that the schools informed the parents about the measures taken, that approximately 60 thousand primary school 1st grade teachers in public schools held parent meetings, and drew attention to the fact that almost all European countries opened all classes full-time.
"Our schools are one of the most reliable areas in public places. Because there is constant control, disinfection and follow-up." Selcuk said that they took the decision to open schools in a controlled manner in consultation with health experts.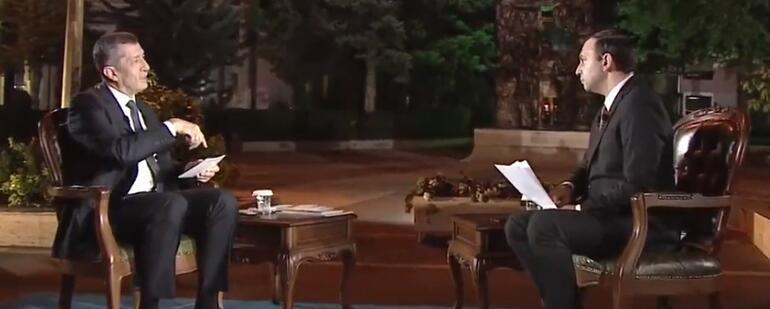 class="medianet-inline-adv">
"WE WANT HALF OF THE CLASS TO COME ON MONDAY-TUESDAY"
Minister Selçuk said, "Which days will be the 2 days in face-to-face education? Are they considered the same days in all of Turkey or will they be left to these provinces or school administrators?" On the question, "Basically, we want half of the class to come on Monday-Tuesday. Let's say this is the 'red, green or blue group'. The second group will come on Thursday-Friday as the blue group. We want to take a break on Wednesday and on the weekend. Why the two? We divide, if we do not divide, we cannot provide social distance." said.
Stating that the labels were affixed in a way that only one child could sit on the double rows, Selçuk stated that they could easily maintain social distance in the classroom in this way.
class="medianet-inline-adv">
Noting that the number of classes will decrease when parents who do not want to send their children to school are taken into account, Selçuk said, "We are confident in the preparation we make in our classes, we are extremely confident in the skills and knowledge of our teachers." he said.
In response to the question about the "parent's commitment" to be signed by the parents who will send their child to school, Selçuk said that this was interpreted badly in some places and that the commitment never meant "you are responsible for this" for the parents.
Ziya Selçuk stated that this is a confirmation form that informs the parents.
A SYSTEM IS ESTABLISHED, THROUGH HES TRACKING, INSTANTLY RECEIVING CASE INFORMATION
Minister of National Education Selçuk continued as follows:
class="medianet-inline-adv">
"In case of any positive case with HES follow-up, I say to all parents, teachers, service drivers, we already get this information instantly. We have established such a system, it was completed today. I am explaining it for the first time. A joint study of the Ministry of National Education and the Ministry of Health. This is about the follow-up of all our parents, if there is a positive case in any family, we take a precaution with the teacher and the children in the class where our child is. So we invite that class to distance education. As soon as we receive information about our child, we will take it to a special room, mother. -We will inform his father, the health institution. There is a necessary procedure, it will be applied."
class="medianet-inline-adv">
Explaining that the distance education option will continue for parents who do not want to send their children to school, and those who want to send their children to school will also approve the form, Selçuk made the following evaluations when a parent was undecided whether to send their child to pre-school education this year or not, when a question was asked on the air:
"My suggestion, of course, is that they send it because those are the critical ages, the ages we call the 'receiving age'. Therefore, we need to reduce the things our children miss out on. So they need to face education more. When they don't get the concepts, they have more difficulty in primary school 1. In that respect, I recommend it."
Selçuk, "Is two days enough for primary school first grade students?" In response to the question, he said that this period will not be enough, but that they will support parents and students with the work to be done in the remaining days.
Pointing to the importance of primary school first grade students entering the school environment for the first time to establish bonds with their teachers and schools, Selçuk pointed out that this bond would not be formed if the children never went to school.
Selçuk said, "We have a goal of emotional bonding, socialization and getting to know the school environment, albeit for two days. So our goal is not just academic in those two days. In fact, our goal is for more children to get used to the environment, get through the adaptation process quickly and meet their teacher. This is our main goal. Because It's the first time he sees it. It's very difficult to connect with someone you see for the first time or you don't know on the screen. That's why primary school 1 is very important. We want to engage our children as soon as possible, even if they stayed at primary school 1 until March but could not go to school after that. It's halfway too." he said.
Minister Selçuk stated that they will complete the deficiencies by sharing the curriculum with children through channels such as EBA TV.
"A REVIEW WILL BE MADE ABOUT OTHER CLASSES AFTER A FEW WEEKS"
Minister of National Education Selçuk answered the question about when face-to-face education will start at other levels as follows:
"A re-evaluation will be made about the other classes in a few weeks. There is no calendar, it cannot be because I do not know the course of the number of cases. I do not know what the Scientific Committee will say about the next month, they are watching, they do not know right now. It is not right to say '. We are under a great responsibility and under this responsibility we have to make a very careful decision. Our aim, our wish is to open all of them."
Selcuk, on the question of whether a gradual and diluted model will be considered for other levels, said that this is the way it is for now. Selçuk stated that if the provincial sanitation boards give advice on education, they will take it into account. Selçuk said, "Everything will be the same in every province, we cannot speak with such certainty. We have to make a flexible assessment by looking at the situation." used the phrases.
"WE BRING THE ISSUE OF TAKING EXAMS IN SCHOOLS"
On the question of whether there will be a curriculum arrangement for the 8th and 12th grades preparing for the exams, Selçuk said, "This year, we bring up the issue of our students being responsible for the entire curriculum and conducting exams in schools in terms of assessment and evaluation. We will make the official announcement soon. There are no exams in primary schools, secondary schools. We will hold our exams at schools for high schools, that is, for all our children who are subject to exams in the legislation." he said.
Minister Selçuk stated that this situation will be valid even if distance education continues.
In response to being asked how the course exams will be, Minister Selçuk said, "We have to take exams with an appointment system. Because we cannot invite all students to school on the same day. Let's say 7th graders have an exam, their day and time can be different, one can come in the morning and one can come in the afternoon. settings. The framework for them is ready." shared his knowledge.
Minister Selçuk stated that the central exams held within the scope of the High School Transition System (LGS) will be held in June this year as well, and that the decision regarding the date will be made according to the conditions of that day.
Selçuk added that students can take off their masks if they want, provided that the necessary conditions are met.