News
Riot in prison in Ecuador: 43 dead – Last Minute World News
In the South American country of Ecuador, 43 prisoners were reported to have lost their lives in the riots and clashes in the prison.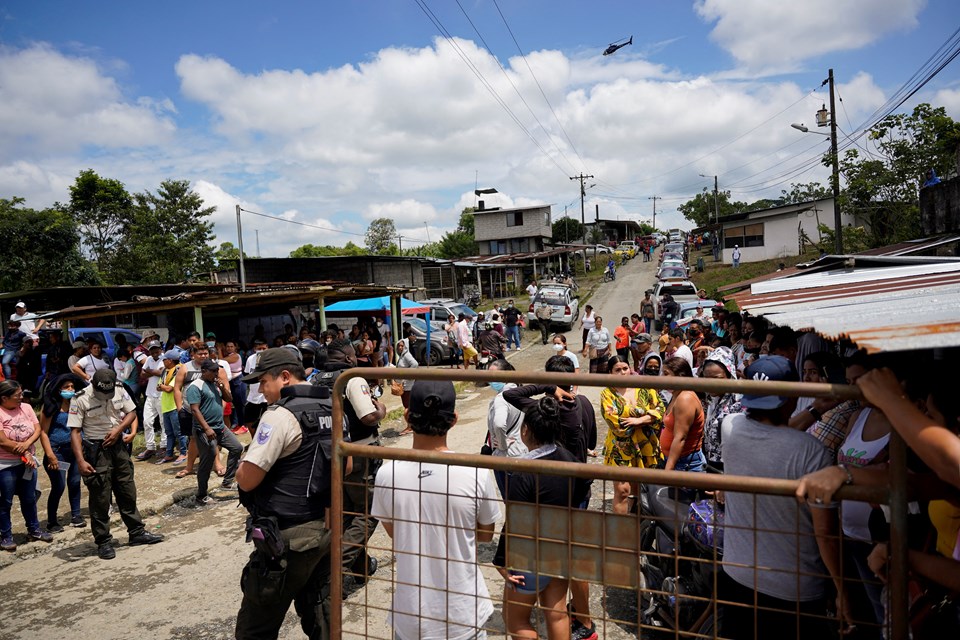 Riots and clashes broke out in the Bellavista prison in the city of Santo Domingo de los Tsachilas in the country in the morning.
Ecuador's Minister of Interior Patricio Carrillo said at a press conference, "Unfortunately, 43 prisoners lost their lives in an isolated incident. According to the information we received, more people died with knives and cutting tools than with firearms."
Emphasizing that the corpses have not been evacuated yet, Carrillo said that clashes continue in the cells.
In Ecuador, on April 4, rebellion and conflict broke out in El Turi Prison in Azuay province in the south of the country, and 20 prisoners lost their lives.
THE PROBLEM OF PRISON IN ECUADOR
In Ecuador, there are approximately 39 thousand detainees and convicts in 65 prisons with a capacity of 30 thousand. Events between the gangs sometimes result in a mortal rebellion.
Since last year, 396 prisoners lost their lives in violence between rival gangs in the country.