News
Breaking news: Financial advisor bribery raid! Those moments were viewed like this…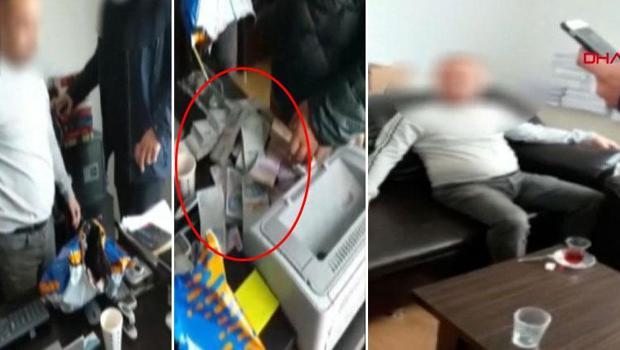 Buse PEHLİVAN/İSTANBUL, (DHA)
A financial advisor and tax inspector who wanted to take a bribe of 600 thousand lira from a company owner in Istanbul was caught red-handed. While the moment of the raid was captured on camera, two suspects were arrested.
class="medianet-inline-adv">
The owner of the mineral oil factory in Tuzla, MG (29) got a call from the company line in July by GG, who said he was a tax inspector. Allegedly, he said that his company was audited and that all financial records and books would be reviewed between 2016 and 2018. Thereupon, MG delivered all financial ledgers to GG on 10 September. He offered a bribe of 600 thousand liras, saying that the GG company, which examined the books, would be fined. Company owner MG reported the incident to the police.
The teams affiliated to the Extortion Bureau of the Public Security Branch Directorate took action to catch the suspects. Tax inspector GG called the company owner MG and asked him to take 600 thousand liras to the office of the financial adviser AB (31) in Beylikdüzü and deliver it. The teams prepared 600 thousand liras with serial numbers and went to the office in Beylikdüzü. The teams caught AB red-handed when MG handed over the coins. Then the teams went to the Tax Inspection Agency and caught GG on Monday, October 19th. The two suspects, whose procedures were completed in the branch, were referred to the courthouse. The suspects were arrested and sent to prison. On the other hand, the moments when the police raided the office were reflected in the cameras.