News
A group of 70-80 people attacked the police station!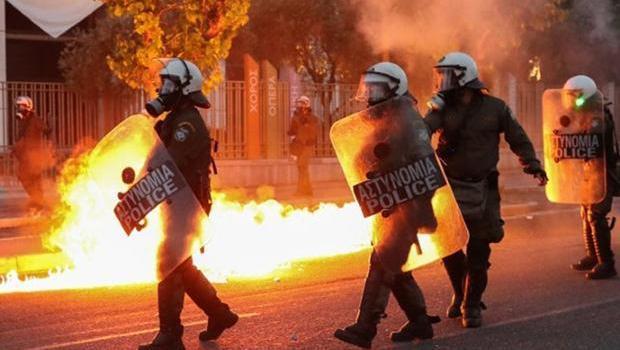 5 police officers were injured in the attack on the police station in Athens, the capital of Greece.
The police station in the Kolonos district of Athens was attacked with stones and sticks by a masked group of 70-80 people. In the attack, in which 5 security guards were injured, one of them seriously, the activists opened banners and chanted slogans on the anniversary of the death of Aleksis Grigoropoulos, who died in 2008 by a police bullet.
After the attack, the police announced that they had banned all demonstrations that were planned to be held in the city tomorrow. It was stated that the metro stations in the city center will be closed, and that the security forces will take intense security measures.
On 6 December 2008, 15-year-old Grigoropoulos was shot dead by a patrolling police officer in Athens' Exarchia district.
The death of Grigoropoulos by a police bullet was protested for days, and many public buildings, banks and workplaces were set on fire.
Epaminondas Korkoneas, the police officer who killed Grigoropoulos, was sentenced to life imprisonment in 2010.