News
Last Minute: Scenarios after Beşiktaş – Sergen Yalçın separation! Fenerbahce, Okan Buruk, Senol Gunes…
class="medianet-inline-adv">
Sports Arena Detail – Sergen Yalçın, whose contract with Beşiktaş has expired, has decided not to work in the black and white club for the next season. Continuing the contract negotiations with the management after the double cup season, Yalçın made a radical move after the prolongation of the process. Although there was little difference between the last offer of the management and the number he wanted, the experienced technical man, who thought that he had been lingering for more than a month, broke the ropes with the black and white ones. After this development, Beşiktaş front met with Sergen Yalçın for the last time and aimed to punctuate the process. However, Sergen Yalçın expresses to his close circle that his decision is clear.

class="medianet-inline-adv">
WHAT WILL HAPPEN NOW?
Interesting scenarios may arise if the departure of Sergen Yalçın, who decided not to continue with the black and white team, due to the late payment of the championship bonus, the late sitting at the table for the new contract, the very low initial bid and the lengthening of the process, the separation of Sergen Yalçın.
FENERBAHÇE APPOINTMENT FOR SERGEN YALCIN
Fenerbahçe, who is in search of a coach with Beşiktaş, is compared to Fenerbahçe, especially in social media. Although Fenerbahçe President Ali Koç announced that they will continue with the foreign coach, the name of Sergen Yalçın will always remain on the agenda until the official announcement comes.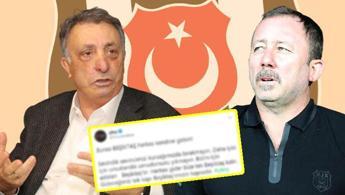 Last Minute Beşiktaş News: Sergen Yalçın crisis statement from ÇArşı! "Everybody come to their senses…"
IF YALÇIN GOES, THE POSSIBILITY OF SIGNIFICANT
In case of Sergen Yalçın's departure, Beşiktaş is expected to turn to Turkish coaches due to the short time interval. At this point, the prominent name is Okan Buruk, who did not coach any team after he parted ways with Başakşehir, where he won the championship.
IF SENOL GÜNEŞ LEFT THE NATIONAL TEAM…
There is no doubt that Şenol Güneş, a close friend of Chairman Ahmet Nur Çebi, is one of the candidates whose name will be mentioned with the black and white team. However, the experienced coach, who has a contract with the A National Team, did not give any signal of resignation at the press conference after the Switzerland match in EURO 2020.
class="medianet-inline-adv">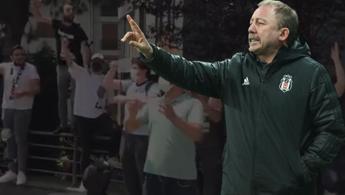 Last minute Beşiktaş news… Warm welcome.. Fans are not leaving Sergen Yalçın! They went to his house and…
It was stated that Sergen Yalçın said the following to his close circle after the meeting yesterday:
I MOBBED
"I have never made money an issue. If that were the case, I would send my lawyers to talk to the management, like other coaches, and put heavy clauses in the contract. I didn't talk about money when I came to Beşiktaş, will I talk now? But what happened made me very sad. My pride is broken. The season is over, I've been on hold for 35 days. I think I am being mobbed."